You may also be interested in the following product(s)
Regular Price: $462.99

Special Price $419.99

Regular Price: $459.99

Special Price $429.90

Regular Price: $369.99

Special Price $259.99

Regular Price: $739.99

Special Price $719.99
Nubia Z9 Mini Elite 3GB RAM Android 5.0 Snapdragon 615 Eye Pattern Recognition 5 Inch 4G LTE Mobile
Nubia Z9 Mini Elite mobile phone update RAM to 3GB, uses Snapdragon 615 octa core CPU and and Android 5.0 Lollipop OS, supprots Eye Pattern Recognition function and FiT. Z9 Mini Elite also carry a 5.0 inch FHD screen, with 16GB ROM, 8MP + 16MP dual cameras, supports dual band wifi, WLAN, OTG, supports FiT.
Eye grain recognition
Eye grain recognition, a more secure and faster way of security verification.
FiT (Frame Interactive Technology)
Complete instruction function only by sliding the phone edge. Powerful custom gestures, covering most of the function operation.
3GB DDR4 RAM, 16GB ROM, support 128GB Micro SD card extended
Qualcomm Snapdragon 615 processor
Qualcomm Snapdragon 615 octa core 64 bit, 28nm, Cortex A53 processor, with DDR3 3GB RAM and Adreno 405 550Mhz GPU, bring smooth 3D gaming experience.
5 inch Sharp screen
5 inch Sharp screen, 1080P full HD screen, 441ppi, high saturation full view display. The color saturation increase to 95%.
16.0MP Sony camera
16.0MP back camera, Sony IMX234 Exmor RS stacked camera, 6P lens, sapphire glass IR filter, IS0, with new Neovison 5.2 camera system.
Nubia Z9 Mini Elite Highlights Review:
Eye Pattern Recognition and FiT function
3GB RAM and 16GB ROM
Qualcomm Snapdragon 615 processor
5 inch 1920 x 1080 pixels Sharp screen
16.0MP back camera, 8.0MP front camera
Nubia Z9 Mini Elite Features:
OS: Android 5.0
CPU: Qualcomm Snapdragon 615 Octa core 64 bit, Cortex A53
GPU: Adreno 405 550Mhz
RAM: 3GB DDR3
ROM: 16GB eMMC5.0
Extend Card: Support Micro SD card up to 128GB extended
Band:
4G: TD-LTE B38/39/40/41; FDD-LTE B1/B3/B7
3G: WCDMA 850/900/1900/2100; TD-SCDMA B34/39; CDMA EVDO 800
2G: GSM 850/900/1800/1900
Sim Card: Dual nano SIM Card Dual Standby
Service Provide: Unlocked
Screen: IPS Capacitive Touch Screen, Corning Gorilla Glass 3
Size: 5.0 Inch
Resolution: 1920 x 1080 pixels FHD screen, 441ppi
Screen Color: 16000K Colors
Multi-Touch: Support
Dual Camera: Front Camera 8.0MP, F2.2, 16.0MP back camera, f2.0, with flashlight and Auto Forcus
WIFI: Dual band wifi, IEEE 802.11 b/g/n/ac
Bluetooth: V4.0
OTG: Support
HALL: Support
GPS: GPS
WLAN: Support
DTS: Support
Eye Pattern Recognition: Support
FiT function: Support
Video: MP4/3GP/MOV/MKV/AVI/FLV/MPEG etc.
Audio: FLAC/APE/AAC/MKA/OGG/MIDI/M4A/AMR etc.
Image: JPEG /PNG/GIF/BMP etc.
Earphone Interface: 3.5mm
Battery: 2900mAh non-removable
Other Feature: 4G, 3G, WIFI, GPS, Bluetooth, Ebook, Email, Messaging, wallpapers, calendar, calculator, clock, camera, hotspot, OTG, gyroscope, compassetc.
Language: English(United Kingdom), English(United States), Spanish(Spain), Spanish(Mexico), French(Canada), French(France), Deutsch,Portuguese, Russian, Korean, Japanese,Chinese(Hong Kong), Chinese traditional, Chinese simplified, etc 18 languages.
Google play: Not built-in

Nubia Z9 Mini Elite Size: 141.3*69.8*8.2mm
Nubia Z9 Mini Elite Weight: 147g
Nubia Z9 Mini Elite Contain:
1 x Nubia Z9 Mini Elite
1 x USB cable
1 x Charger (suitable plug according to the shipping address)
------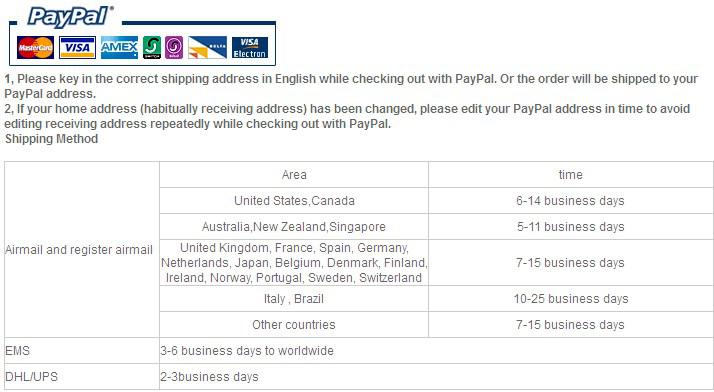 Questions on Nubia Z9 Mini Elite 3GB RAM Android 5.0 Snapdragon 615 Eye Pattern Recognition 5 Inch 4G LTE Mobile
Sort by

From phiLip at

6/29/16 7:54 PM

i am very interested in purchasing a z9 mini elite. how about your after-sales service.
Nubia Mobile:
Thank you for your mail.
We have Nubia z9 mini elite in stock and ready to send. Please add to your shopping cart.
All our products have 12 months warranty. (Excluding the accessories). Any questions, please contact us.

From Madhav Bhalke at

6/23/16 2:45 AM

From Maik Matos at

6/14/16 6:15 AM

hi, i'm from brazil, do you, nubiamibileshop, ships to south america?
and, if the answer is yes, it is free shipping?
zip code 66610-600 BRASIL
Nubia Mobile:
Thank you for your mail.
We are Nubia Mobile online store, we support worldwide shipping. The shipping is not free.

From Antony m james at

6/10/16 9:22 AM

From Azer at

5/30/16 11:12 PM

From DD at

4/22/16 10:58 PM

From Pablinho at

4/22/16 12:57 PM

From Bose at

4/12/16 6:46 AM

Hello,
if I buy it using paypal and US$ ,
(a) Can it be shipped directly to India?
(b) If I am currently in China - can I pick it up in a shipping address in China?
thanks
Nubia Mobile:
Thank you for your mail.
Yes, We are Nubia Mobile online store, we support worldwide shipping.

From Farid Rachman Halim at

3/21/16 2:39 AM

what is payment method available? Does it supp indonesian language? Prices shown include import taxes or not?
Nubia Mobile:
Thank you for your mail.
We support payment options include Paypal/ credit card. Nubia Z9 Mini Elite do not support indonesian language. Our price is FOB price and do not contain customs and shipping cost.

From Luca at

3/17/16 11:05 AM

From Ruslan Matyushev at

3/17/16 7:55 AM

From Руслан at

3/16/16 6:49 PM

From aki at

3/15/16 7:37 PM

From niki at

3/11/16 3:32 AM

From jot at

2/28/16 11:20 PM

From Roshi at

2/24/16 12:03 AM

From Yixuan at

2/20/16 2:16 AM

From Dhawal Sharma at

2/16/16 10:08 AM

From Harish kumar at

2/16/16 2:42 AM

Am from India am not able to book the phone the shipping method is not coming plz help
Nubia Mobile:
Thank you for your mail.
We are Nubia Mobile Phone online store,we support shipping to India and you will got your package in 3-5 business days by Express,please make sure your shipping and billing address are the same.

From Harish at

2/16/16 2:37 AM

From Muhammad fareen at

2/13/16 8:13 AM

From Salvo at

2/2/16 1:34 PM

From Kshitij at

2/1/16 1:47 AM

From Luke at

1/29/16 11:25 AM

From José at

1/28/16 8:01 AM

Hello,

I have 2 questions:

1) Concerning the Dual sim, do both of the 2 SIM slots support 4G simultaneously?
2) Does the Z9 Mini elite support the french language?

Thanks

José
Nubia Mobile:
Thank you for your mail.
Both SIM cards support 4G, but not support simultaneously.
We have released the supported language of Nubia z9 mini elite mobile. Please check our website.

From NFC at

1/22/16 1:33 PM

From Matteo at

1/21/16 4:18 AM

Hello, i'd like to know if the device will be set according to the state/shipment country. It means that if i bought it from italy i will turn it on and i will found the possibility to start the OS in italian, is it?
Will i found play store?
Thanks

Best reguards
Nubia Mobile:
Thank you for your mail.
All our products will be set in English before ship. We have released the supported language of Nubia z9 mini elite. Please check our website. It support install play store.

From Anis at

1/16/16 11:21 AM

From Fedon at

1/15/16 1:30 PM

Does the software skin (Nubia UI 2.8) affects the user? (e.g. downloading apps is completely the same as with any other Android phone?)
Also, does the Z9 series support Greek language (at least texting if not the operating system). Thanks!
Nubia Mobile:
Thank you for your mail.
Nubia Z9 series do not support Greek language at present.

From Raj at

1/14/16 1:29 PM

From Nicholas at

1/11/16 6:25 PM

if the phone is having any problem, where can i send to the service center in Malaysia
Nubia Mobile:
Thank you for your mail.
Do not worry, All our products are under one year warranty. (Excluding the accessories). if the phone is having any problem, you can send it back.

From irene at

1/9/16 10:22 AM

Hi, this phone has installed the language and Italian menu , or do I install it ?
Supports all networks Italian ?
Thank you
Nubia Mobile:
Thank you for your mail.
Nubia Z9 do not support italian language at the moment.
We have released the detailed networks bands of Nubia z9 mini elite. Please check your local 4G bands carefully.

From Wayne at

1/9/16 5:59 AM

From Kam Wei Chin at

1/5/16 4:04 AM

From Charles Chin at

1/4/16 7:18 PM

From ALIOUA mourad at

1/4/16 12:46 PM

From Jola at

1/3/16 2:01 PM

Can you install international firmware with multilanguage and rooted with no chinese apps?Im really interested in buying nubia z9 mini elite.Thank you for advice.
Nubia Mobile:
Thank you for your mail.
Nubia Z9 Mini Elite supports multi language as we released. All our phone are original phone and not rooted.

From Madhav s at

1/2/16 10:20 PM

From ava at

12/30/15 5:01 AM

From sunil at

12/28/15 7:04 AM

From sunil at

12/28/15 6:56 AM

How many days required to ship to India ....tel I want buy .....and is there any service centre In Bangalore .......
Nubia Mobile:
Thank you for your mail.
The general shipping time is 3 to 5 business days, but different country may be different. We have no service centre In Bangalore now. But all our products have 12 months warranty. (Excluding the accessories).

From Miguel Coelho at

12/26/15 2:13 PM

From Serik at

12/26/15 5:05 AM

From momo at

12/21/15 11:50 AM

From emanuele russo at

12/19/15 11:53 AM

From Dave at

12/14/15 3:06 AM

From sunil at

12/12/15 11:43 AM

From Riad at

12/7/15 5:29 AM

From Anon at

12/6/15 3:29 PM

From mset at

12/4/15 10:30 AM
Ask Your Own Question
Customer Reviews
I want sell ZTE Nubia Z-Series. Review by

Kenan Gülmen

Hello,
i have a question. I am from Germany and i want to open s Handy Shop with China Smartphones.
I want sell ZTE Nubia Z-Series.
How can i order from you what price would you give me and which charge come up to me like customs payments and shipping.how many phones I have to at least take off.
Thank you!
Best regards (Posted on 4/15/16)

I would like, if possible, get your products in testing to review Review by

Rocco Francesco Mastro

I'm an Italian blogger passionate about technology. I would like to expand, as the blog followed by people looking for technical and technological information, the theme of the blog by placing reviews of items that could relate to the audience of people to whom my blog refers. I would interessanto then to review your products so technical that I find interesting and appropriate to the theme of the blog.
Although most experienced of technology products, we love are reviewing all kinds of products with care and passion.
I would like, if possible, get your products in testing to review them on amazon
The reviews will be as professional as possible with the addition of photos to show better the product and encourage buyers. (Posted on 3/30/16)

would you be able to send me the Nubia z9 mini for review ? Review by

Jake Bray

Hello,

My name is Jake, I have the YouTube channel jakeBtech. I was wondering if you would be able to send me the Nubia z9 mini for review on my YouTube channel.

If you send the phone I will make a full review of the phone and will also make an advert for Nubia to play during my other tech reviews.

I look forward to hearing from you and hope to work with you soon!

Many Thanks,

Jake Bray (Posted on 3/29/16)

When to ship my order? Review by

Laura

When to ship my order? I ordered it this morning. (Posted on 3/28/16)

Excellent Device, good price Review by

Carl

Excellent Device, good price (Posted on 3/26/16)

Can you please tell me when Nubia Z9 mini elite phone is going to upgrade to Android 6.0 Review by

Pratik

Hi,I am using Nubia Z9 mini elite. Can you please tell me when Nubia Z9 mini elite phone is going to upgrade to Android 6.0 marshmallow ??I am curiously waiting for its upgradation..Thanks,Pratik (Posted on 3/25/16)

I'd love to try your products and write their reviews Review by

Marta

I'm Marta Fabra, I'd love to try your products and write their reviews on our site because there isn't much info about your company as in other countries and we'd love to make it happen! (Posted on 3/23/16)

There distributor for Portugal? Review by

Gonçalo Rodrigues

Hi my name is Gonçalo im from Portugal.
There distributor for Portugal?
I am a business owner would like to be representative of the brand in Portugal will be possible?

Thanks (Posted on 3/18/16)

Pls let me know when this phone is for sale and lower price pls Review by

etienne

Pls let me know when this phone is for sale and lower price pls (Posted on 3/14/16)

Z9 Mini Elite with iris identification Review by

Viola

Z9 Mini Elite with iris identification, more convenient than fingerprint sensor. (Posted on 2/1/16)

z9 mini elite price is cheap. Review by

Ian

the eye pattern recognition is more advanced than fingerprint recognition, yes? also the z9 mini elite price is cheap. (Posted on 10/26/15)