You may also be interested in the following product(s)
Regular Price: $286.99

Special Price $279.99
Nubia Z11 Mini mobile phone will come with pre-installed Google Play Store, supports more than 40 languages!
Nubia Z11 Mini owns Snapdragon 617 MSM8952 processor, 3GB RAM, 64GB ROM, features a 5 Inch 1080P FHD screen, bases on Android 5.1 operation system, with 8MP front camera and 16MP back camera, supports 5G wifi, OTG, supports back fingerprint sensor.
The pursuit of quality, inside and outside
The qualcomm Snapdragon 617 processor, 64bit high-speed processing core, 28nm low power consumption process. 64GB large ROM capacity for storing more photos, applications and games.
Back fingerprint sensor, safe, convenient and fast
Z11 mini fingerprint module design on the back of the fuselage which is more conducive for single hand use. Z11 mini fingerprint features is not only used for conventional mobile phone Unlock, you can also use the fingerprint for camera shutter, screen shot, etc.
New Nubia camera system NeoVision 5.8
Z11 mini carried a new mobile phone professional photography system -- NeoVision 5.8. The new interface bring more concise and more efficient operation. The new kernel brings faster startup and focus speed. Camera family has also opened up more professional DNG cameras and clone camera.
4G+ networks, dual SIM card dual standby
VoLTE HD Voice
Higher quality, low latency voice calls, reduce the waiting time when the user dial. Support video calls and keep the communication face to face. Note: VoLTE needs local operators support.
Nubia Z11 Mini 4G Phone Highlights Review:
Snapdragon 617 MSM8952 Octa core, Cortex A53 CPU
3GB RAM, 64GB ROM, supports up to 200GB Micro SD card
5 inch IPS Capacitive FHD Touch Screen
16MP f2.0 back camera + 8MP front camera, with NeoVision 5.8 camera system
Support back fingerprint sensor
802.11 b/g/n/ac, dual band wifi, WIDI
Nubia Z11 Mini 4G Phone Features:
OS: Android 5.1
CPU: Qualcomm Snapdragon 617 MSM8952 Octa core, Cortex A53
GPU: Adreno 405
RAM: 3GB
ROM: 64GB
Band:
4G: TD-LTE B38/39/40/41; FDD-LTE B1/3/7
3G: WCDMA 850/900/1900/2100; TD-SCDMA B34/39; CDMA 1x&EVDO 800
2G: GSM 850/900/1800/1900
(Please check your local network bands here before you buy)
Sim Card: Dual SIM Card Dual Standby
Service Provide: Unlocked
Screen: IPS Capacitive Touch Screen
Size: 5 Inch
Resolution: 1920 x 1080 pixels FHD screen
Screen Color: 16000K Colors
Extend Card: support up to 200GB
Back Fingerprint sensor: Support
Multi-Touch: Support
Dual Camera: 16MP back camera, f2.0, 6p lens, with LED flashlight and Auto Forcus, builds in NeoVision 5.8; 8.0MP, f2.4, 5P Front Camera
Sensors: Electronic compass, G sensor, light sensor, gyroscope, Distance sensors
WIFI: 802.11 b/g/n/ac, dual band wifi
Bluetooth: V4.1 + BLE
OTG: Support
GPS: GPS + GLONASS
DTS: Support
Encryption: No
Video: MP4/3GP/MOV/MKV/AVI/FLV MPEG
Audio: FLAC/APE/AAC/MKA/OGG/ MIDI/M4A/AMR
Image: JPEG/PNG/GIF/BMP
Earphone Interface: 3.5mm
Battery: 2800mAh non-removable
FM: Support
OTA Update: Not support
Google Play Store: pre-installed
Nubia Z11 Mini 4G Phone Supported Language:  More than 40 languages
Nubia Z11 Mini 4G Phone Size: 141.4×70×8mm
Nubia Z11 Mini 4G Phone Weight: 138g
Nubia Z11 Mini 4G Phone Contain:
1 x Nubia Z11 Mini Phone
1 x USB Type-C cable
1 x Charger
Nubia Z11 Mini Supported Languages:

------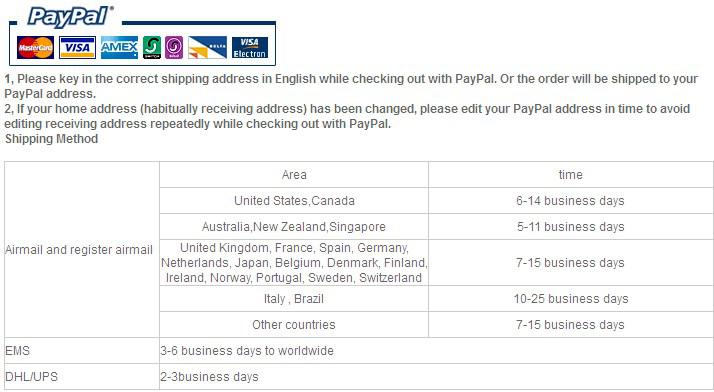 Questions on Nubia Z11 Mini Snapdragon 617 3GB 64GB Fingerprint ID 5 Inch 4G+ Mobile Black
Sort by

From corvux at

9/11/16 11:35 PM

From lucian florin at

9/8/16 1:22 PM

From S at

9/8/16 5:50 AM

From Human at

9/6/16 1:24 AM

Hello.
I live in France and I'd like to buy Z11 Mini.
What about import taxes? You're selling from Europe or what?
Thank you for helping.

Nubia Mobile:
Thank you for your mail.
Z11 Mini is in stock. We are not sure about your local customs, but we can help you reduce or avoid import taxes by declaring a lower price.

From Alex at

9/1/16 5:02 PM

From William at

8/30/16 1:26 PM

From Hiro at

8/29/16 7:12 PM

From Azman at

8/29/16 6:49 PM

Hi



i have 3 question, could you kindly answer them urgently:



1- Do you have it on stock?

2- Do you ship to Libya By DHL and how much does the shipment cost?

3- Do you provide discount on Western union Payment like other resellers does?



Thank you.

Nubia Mobile:
Thank you for your mail.
Nubia Z11 Mini is in stock. We can ship to Libya By DHL. Please add to your shopping cart to check the shipping cost. We support paypal .

From Denied Den at

8/29/16 9:55 AM

From LockMads at

8/28/16 1:56 PM

From Denied at

8/28/16 12:18 PM

From Handei at

8/27/16 12:47 PM

From arun at

8/27/16 9:51 AM

From Oliur Rahaman at

8/26/16 3:30 AM

From Mokhail at

8/22/16 12:04 AM

From Kasper at

8/17/16 2:47 AM

From Alastair at

8/16/16 7:22 AM

Can you please advise, does the Z11 mini support fast charging ? If so is the charger supplied this type? In Russian shoos I have seen a 32GB version, this one (64GB) is newer? It is in stock now?
Nubia Mobile:
Thank you for your mail.
Nubia Z11 Mini do not support fast charging. We have Nubia Z11 Mini 64GB in stock.

From xaris at

8/9/16 8:26 AM

From Natalya Duplikhina at

8/4/16 11:13 PM

From Anton at

8/4/16 5:05 AM

From Chile at

8/3/16 8:15 AM

From Luu at

8/2/16 4:42 AM

Dear nubia, i need international rom with google play include. Can you sent link for me
Tks
Nubia Mobile:
Thank you for your mail.
We have the device Nubia z11 mini international phone with google play in stock and ready to send. Please add to your shopping cart. We will update the latest international firmware when we got it.

From Kasper at

8/1/16 5:00 AM

From Luu Thanh at

8/1/16 1:19 AM

From Sinil Eu at

7/29/16 9:01 PM

From Prof. Bhushan Dave at

7/29/16 8:46 PM

From Sinil Eu at

7/28/16 12:32 PM

if i brought an international version, is there any problem with the device???
network or any other problems???
Nubia Mobile:
Thank you for your mail.
We provide original Nubia Z11 Mini international phone. All our products will have been fully test before send out.

From George at

7/27/16 6:32 AM

From Manu at

7/25/16 10:19 PM

From Lucian at

7/25/16 9:49 PM

From Hyeon-Seung Jeong at

7/24/16 6:13 AM

From seung at

7/24/16 12:23 AM

From Daniel at

7/22/16 10:43 AM

From mandei lucian florin at

7/22/16 8:32 AM

From dirk at

7/22/16 3:23 AM

From jay at

7/22/16 3:17 AM

my name is Jay,
I want to buy the Nubia z11 mini, but only if you give it software updates.
will there be any software updates such as marshmallow?
I hope you will respond soon.

Jay
Nubia Mobile:
Thank you for your mail.
We will update the latest firmware for Nubia z11 mini later we got it.

From Valladolud at

7/22/16 12:26 AM

From Ana at

7/21/16 11:19 PM

Hello dear team of Nubia. First of all thank you very much, I have an excellent phone :D Second, when will come out the User Guide in english? I want to enjoy my phone at maxmimum.

Thank you,
Have a Good Day
Nubia Mobile:
Thank you for your mail.
We will update User Guide in english later.

From ibrahimo at

7/21/16 2:24 AM

From Lenny B. (GER) at

7/20/16 10:08 AM

Dear Nubia Team,
I wanna buy the Nubia Z11 mini, the price itself is good, but with German taxes it will cost around 330$. Is there anything I can do against that. And I heard about a European Version with 32Gb internal Storage and no taxes, I heard it will be released in July (so perhaps now), is that true?
Nubia Mobile:
Thank you for your mail.
Nubia Z11 Mini international phone has 64GB ROM. We are not sure about your local customs, but we can help you reduce or avoid import taxes by declaring a lower price.

From Mohamed at

7/20/16 4:31 AM

From david at

7/19/16 8:20 PM

From david at

7/19/16 4:21 AM

From fernan at

7/19/16 3:28 AM

From Tuan Anh at

7/18/16 9:56 PM

From florin at

7/16/16 10:56 AM

From john102 at

7/16/16 4:45 AM

From Fabio at

7/16/16 12:35 AM

Dear NubiaMobileShop,
before purchasing the Z11 Mini phone, I'd like to know where it's possible to download the Multilanguage Rom for this NX529J.

Thanks
Nubia Mobile:
Thank you for your mail.
Our Nubia z11 mini is international phone and supports multiple languages.

From Veverly Pediford at

7/14/16 11:08 PM

Will these phones work in the U.S. on the Sprint network? I called Sprint and they asked for an MEI number or something to that affectI. I haven't bought the phone so is there a generic number i could give them. Or could you guys just answer my question?
Nubia Mobile:
Thank you for your mail.
We have released the detailed network bands of Nubia Z11 as well as the network check site. Please check on our website.

From ivan at

7/14/16 10:02 AM
Ask Your Own Question
Customer Reviews
API2? Review by

john102

is API2 in he hardware for the camera? (Posted on 7/26/16)

hello, I need Manual Guide in SPANISH Review by

monica

hello, I need Manual Guide in SPANISH to know how to use my ZTE Nubia. I buy it on AliExpress (Posted on 7/16/16)

Question Review by

Kevin

Bonjour. Le nubiz z11 est il disponible en français et si non peut il être traduit en francais (Posted on 7/11/16)

Hardware design, camera, screen is really decent. Review by

vayvanne

Google Play is preinstalled and works well. A lot of languages. Hardware design, camera, screen is really decent. (Posted on 6/28/16)

Just got my z11 mini, real international edition, really good! Review by

Celso

Just got my z11 mini, real international edition, really good! (Posted on 6/25/16)

My name is Satyam Reviewer of " SkAt TeCH " Review by

Satyam kalra

Dear Sir/Madam

My name is Satyam Reviewer of " SkAt TeCH ", a youtube review channel that focuses on mobile technology and related accessories. We have been reviewing the latest and greatest technology since 2016. We have over 600 subscribers on our youtube channel and have reviewed products from companies such as ( Moto G4 plus , Lenovo Zuk z1 , Redmi Note 3 ). We just came across your product, ( Nubia Z11 mini ) and love the clean design and unique function. I feel it would be a great fit for our audience of SkAt TeCH people who love these type of products. If you would be willing to send me a sample of ( Nubia Z11 mini ) I would be able to put together a honest video review of the product on our youtube channel. I will include the product URL and price at the end of the video so people know where to purchase it from. If you are interested in offering my viewers a discount or promotional code I would be happy to include that in the video. In a previous review we did on the ( Redmi Note 3 ) we used a promotion code which generated over 100 sales. Once the review is complete I will run a competition for my subscribers to win the product, that is unless you would prefer I send it back to you which I am happy to do.
If you require any additional information I would be happy to provide it.

Thank you for your time

Satyam kalra (Posted on 6/24/16)

a review on nubia z11 max/min Review by

hachem sahbi

i'm a tunisian youtuber
i really like your company that's why i choosed you first to do review on your products z11 mini / z11 max

i want to have some free products to continue reviewing .. i really have faith in you and i want that you become my sponsorship for the youtube channel and thanks (Posted on 6/20/16)

Really nice looking smartphone. Review by

Koral

Really nice looking smartphone. (Posted on 6/19/16)

shipping Review by

Soya

i live in australia, how long do it needs to ship to my place? and how can i choose my color of Nubia Z11 Mini? (Posted on 6/17/16)

Google play is in, good! Review by

Bhavsar

Google play is in, good! (Posted on 6/16/16)

Is this z11 mini the international version? With google apps? Review by

Hasan

Is this z11 mini the international version? With google apps? (Posted on 6/14/16)

z11 mini supports Italian language and google play Review by

JAVERIA

Just received my new z11 mini, surprised! it supports Italian language, google play is pre-loaded and works fine! (Posted on 6/13/16)

I'm zADiegoAz, an Italian Youtuber Review by

zADiegoAz

Hello,

I'm zADiegoAz, an Italian Youtuber with more than 15.600 subscribers and more than
800.000 total views.
I would like to collaborate with you and this your product "Nubia Z11 Mini".
By working together, your product could have an opportunity to increase
popularity in the tech and game sector.
The review would take place in a dedicated and professional video.

Thanks for your attention, I'll wait for your response.

Sincerely,

zADiegoAz
Gaming and Tech Youtuber (Posted on 6/13/16)

We are interested to develop the business of Cell Phones Review by

Bharat Singhal

Dear Sir/Madam,

We are interested to develop the business of Cell Phones for our market of Nepal as this is a growing business currently and many known brands are already playing in this field. However, there is still, a potential if we develop a strong brand as we already have a dealer network in Nepal that sells these products. The main selling product here currently is the Android Smartphone.

As such, we are interested to look into the opportunity for business cooperation with your company for distributing your cellular phones in our market of Nepal. Please inform us your idea and also, your advise how to take this project ahead.

We look forward to your earlier response on the above.. (Posted on 5/25/16)

Will you offer a special price if I buy 2 units? Review by

Ksippkwo

Will you offer a special price if I buy 2 units? Just like Nubia z9? (Posted on 5/17/16)

We would like to introduce your products. Review by

MULTISerbia

Respect!
We are interested in cooperation with you.
We are a team with youtube channel MULTI Serbia.
We would like to introduce your products.
You would send some of your products z11 mini to us, and we would take a 3 to 5 video records of the your product.
In these videos:
In the upper right corner would be your logo throughout the video,
Detailed presentation of your product,
Detailed test your product,
In the description of the video link to your website,
We would praise and recommend people to buy your products.
We do not seek any monetary compensation, it is enough to leave us sent us to use the products.
We sincerely hope to work with you.
With great respect!
We await your response (Posted on 5/9/16)

Beautifuuul Review by

Gregory

Hi ! The nubia z11 mini are very beautiful and good specs :-) I don't know now the s617 it's the new soc of snapdragon the new 615/616 but with a more Gpu Adreno 405 ! Good.

I have a question ? I leave in France you sent to france ? And if is yes ! How many to sent it ?
Thank you (Posted on 5/3/16)

Is it really in stock now? When will ship my order? Review by

Luswis

Is it really in stock now? When will ship my order? (Posted on 5/3/16)

I wanted to do a review on your Nubia phones. Review by

Matthew Anderson

Hello,

My name is Matthew Anderson, and I wanted to do a review on your Nubia phones. Personally I am in love with the design language and performance of my ZTE phones. Currently I'm writing this on the Axon Pro. I don't think you are getting the exposure your phone's deserve, but I think with enough people showing them off around the US, it would boost sales and help remove the blinders of the iPhones and Galaxys. If possible, I would be willing to do reviews of every product you offer.

Thanks for your time and keep up the excellent work! (Posted on 4/27/16)

I wanted to do a review on your Nubia phones. Review by

Matthew Anderson

Hello,

My name is Matthew Anderson, and I wanted to do a review on your Nubia phones. Personally I am in love with the design language and performance of my ZTE phones. Currently I'm writing this on the Axon Pro. I don't think you are getting the exposure your phone's deserve, but I think with enough people showing them off around the US, it would boost sales and help remove the blinders of the iPhones and Galaxys. If possible, I would be willing to do reviews of every product you offer.

Thanks for your time and keep up the excellent work! (Posted on 4/27/16)

Неплохо молодцы Review by

Дмитрий

Хорошо но я бы добавил 820 процессор и стабилизацию (Posted on 4/23/16)

i am interested in doing a video review for you guys Review by

Nkosilathi

Hello My Name is Nkosilathi and i am interested in doing a video review for you guys.
i have been following you work and to tell you the truth i am amazed with the evolution of the Nubia brand. I will post the review video on YouTube and vessel so that my local and international audience get a good picture.

If you are interested you can send me a review unit and i will work my magic. Please feel free to reply if there are any processes. (Posted on 4/18/16)

I would like to review your nubia phones for my video Review by

Hassan Aziz

Hi my name is Hassan Aziz and I have a YouTube channel.I would like to review your nubia phones for my video.I have many ideas in mind that could help you get more sales and also help me and the audience would love to see these type of things happen on my channel.Thank you. (Posted on 4/5/16)

We look forward to the sale of the nubia z11 mini phone Review by

Ünsal ÇALIŞKAN

We look forward to the sale of the nubia z11 mini phone. i'm in Turkey, expect to get a new phone. (Posted on 3/29/16)

The first fingerprint identification nubia mobile Review by

Kavol

The first fingerprint identification nubia mobile phone? When I can buy it? (Posted on 3/22/16)