You may also be interested in the following product(s)
Regular Price: $462.99

Special Price $419.99

Regular Price: $299.99

Special Price $257.99
Nubia Z9 Exclusive Snapdragon 810 4GB 64GB 5.2 Inch NFC Android 5.0 4G LTE Mobile
Nubia Z9 Exclusive version uses Snapdragon 810 strong processor, builds in 4GB RAM and 64GB ROM, uses Android L system. Nubia Z9 has 5.2 inch size, with 16.0MP OIS f2.0 Sony camera and 8.0MP front camera. It is a high performance 4G phone, supports NFC, FiT technology. Nubia Z9 Exclusive uses unique leather back cover design.
Qualcomm Snapdragon 810 octa core CPU
Snapdragon 810 octa core processor, 64bit, 20nm, LPDDR4 4GB dual channel RAM, brings smooth 4k video and 3D gaming experience.
Natural leather back cover with unique texture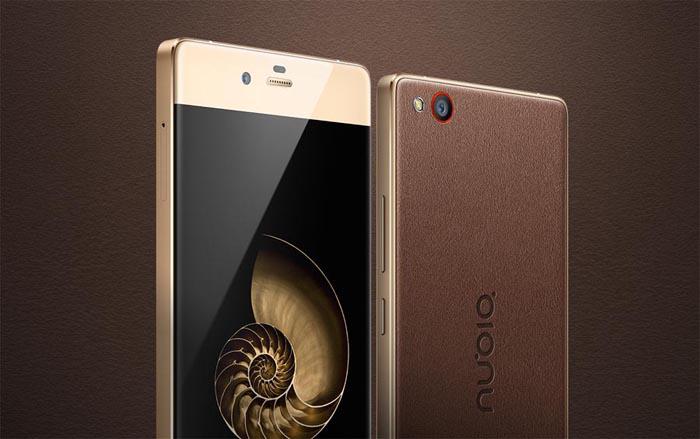 16MP OIS camera
16MP OIS Sony IMX234 Exmor RS back camera, f2.0 aperture, 6P lens, Blue glass IR optical filter, with NeoVision 5.1 camera system, supports 4K video recording.
Wide angle Sharp screen
5.2 inch Sharp screen, with CGS screen technology, 1920 x 1080 pixels, more wide viewing angle.
Frame interactive Technology
Create a new era of FiT interaction, more convenient operation, more cool experience.
Dual Nano SIM card dual standby
Nubia Z9 Exclusive Highlights Review:
Qualcomm Snapdragon 810 octa core processor
4 GB 64 bit RAM and 64 GB ROM
Natural leather back cover
Frame interactive Technology
5.2 inch 1920 x 1080 FHD screen
16 megapixel, Sony OIS camera
Borderless screen design
Nubia Z9 Exclusive Features:
OS: Android 5.0, nubia UI 3.0
CPU: Qualcomm Snapdragon 810 octa core, 64 bit
GPU: Qualcomm  Adreno430, 600Mhz
RAM: 4 GB 64 bit dual channel LPDDR4
ROM: 64 GB
Band:
4G: TD-LTE B38/39/40/41; FDD-LTE B1/B3/B7
3G: WCDMA 850/900/1900/2100; TD-SCDMA B34/39; CDMA EVDO 800
2G: GSM 850/900/1800/1900
Sim Card: Dual Nano SIM Card Dual Standby
Service Provide: Unlocked
Screen: Capacitive Touch Screen, CGS, OGS
Screen Size: 5.2 inch
Resolution: 1920 x 1080 pixels FHD screen, 424ppi
Screen Material: 2.5D glass
Screen Color: 16000K Colors
Daul Camera:
Front Camera 8.0MP, Sony imx179 Exmor R, F2.4, Blue glass IR, 5P lens, 80 degree wide angle, skin beautify
Back camera 16.0MP, Sony IMX234 Exmor RS, OIS, f2.0, Blue glass IR, 6P lens, with flashlight and Auto Forcus, Neovision 5.2, Supports 4K video recording
Video shooting: Up to 4K, 3840 x 2160
Sensors: Gravity sensors, light sensors, distance sensor, gyroscope, electronic compass, double HALL sensor, infrared remote control
Multi-Touch: Support
Language: English etc, 14 languages.
Hi-Fi: Support
WIFI: 2.4G / 5G dual band wifi, IEEE 802.11 b/g/n/ac
Bluetooth: V4.1
OTG: Support
NFC: Support
Multimedia: HIFI, AKM4961 chip, Dolby 7.1 / DTS double decoding
GPS: Support
WLAN: Support
Video: MP4/3GP/MOV/MKV/AVI/FLV/MPEG etc.
Audio: FLAC/APE/AAC/MKA/OGG/MIDI/M4A/AMR etc.
Image: JPEG /PNG/GIF/BMP etc.
Earphone Interface: 3.5mm international standard
Battery: 2900mAh non-removable
Other Feature: 4G, 3G, WIFI, GPS, Bluetooth, Ebook, Email, Messaging, wallpapers, calendar, calculator, clock, camera, hotspot, OTG, gyroscope, compass, NFC etc.
Nubia Z9 Exclusive Size: 147.4x68.3x8.9mm
Nubia Z9 Exclusive Weight: 192g
Nubia Z9 Exclusive Contain:
1 x Nubia Z9 Exclusive version
1 x earphones
1 x USB cable
1 x Charger (suitable plugs according to the shipping address)
------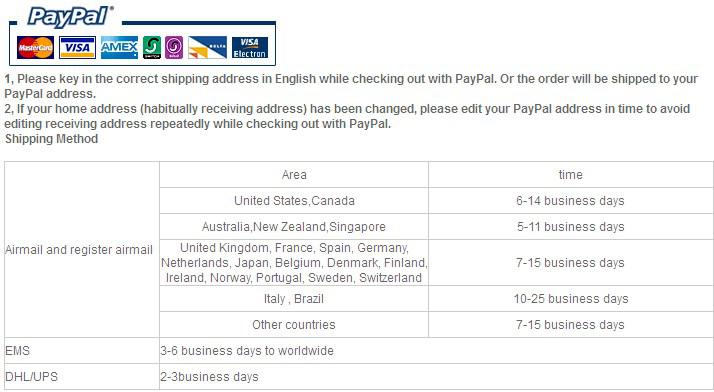 Questions on Nubia Z9 Exclusive 4GB Snapdragon 810 64GB 5.2 Inch Leather Cover Android 4G LTE Mobile
Sort by

From Hansoo Kim at

6/8/16 9:17 PM

From Renan Stilo at

5/31/16 12:20 PM

Hello , I would love to win smartphones ZTE Nubia z9 limited edition, but in my country Brazil has not , someone would give me a gift ? please
Nubia Mobile:
Thank you for your mail.
We have Nubia Z9 Exclusive in stock and ready to send, we support shipping to Brazil. Please add to your shopping cart.

From Hansoo Kim at

5/29/16 9:41 AM

From Hansoo Kim at

5/29/16 9:38 AM

What is the latest rom version for Nubia Z9 Exclusive?
Is "Nubia Z9 / Z9 Elite (NX508J)V3.85 Android 5.1 Update ROM" in "Download" menu available for Nubia Z9 Exclusive?

Nubia Mobile:
Thank you for your mail.
We will update the latest firmware for Nubia Z9 Exclusive mobile later.

From angelo at

5/25/16 10:21 AM

From nosegbe at

5/1/16 3:04 AM

Hello, I'm in Nigeria and I would like to know if it's
possible to buy it and use it in Nigeria and if you can email me
when this phone is in stock please.


Nubia Mobile:
Thank you for your mail.
We have Nubia Z9 Exclusive in stock and ready to send. We support shipping to Nigeria. Please check our website and check your local network bands carefully before buy it.

From Leonardo at

4/28/16 7:13 AM

From Kesha at

3/16/16 9:21 AM

Could you please clarify, you say that this Exclusive leather edition does not have finger print reader but you also say that it has NFC system ?
Nubia Mobile:
Thank you for your mail.
Nubia Z9 Exclusive does not have fingerprint sensor, supports NFC function.

From Amal at

3/7/16 8:04 PM

From Evans nguku at

3/5/16 3:36 AM

From Nicolas at

3/4/16 10:59 AM

From Ulli at

1/27/16 11:32 PM

HI,

I'm from Germany. Are there diferent Version available - mean China market , international market? And are the Google Services / Playstore installed in the international Versioin?

Thanks
Nubia Mobile:
Thank you for your mail.
Nubia Z9 Exclusive has just one version. It supports German language and you can install Google play. And it is in special price now.

From vivek bharat at

12/31/15 2:00 AM

From vivek bharat at

12/31/15 1:57 AM

From jack at

12/19/15 5:41 AM

Hi is this phone able to ship to Australia and work in australia. I'm just particularly interested in the leather back design thanks :)
Nubia Mobile:
Thank you for your mail.
Yes, it can be able to ship to Australia. The supported network bands for Nubia Z9 Exclusive is 4G: TD-LTE B38/39/40/41; FDD-LTE B1/B3/B7 ; 3G: WCDMA 850/900/1900/2100; TD-SCDMA B34/39; CDMA EVDO 800 ; 2G: GSM 850/900/1800/1900 . Please check your local supported bands.

From Shamaro Beckford at

12/2/15 8:55 PM

From Shamaro Beckford at

12/2/15 10:08 AM

From Lars at

11/27/15 10:59 AM

1. Is a leather cover included? If not, which one will fit?
2. Can extra Flash memory be added?

Nubia Mobile:
Thank you for your mail.
There is no leather cover included. That for Z9 stand version will fit it. Nubia Z9 Exclusive do not support extra Flash memory.

From Roy Sangu at

11/26/15 1:45 PM

One more question, This version with the brown leather back... can you please confirm it has the finger print reader as well as the NFC so i can use Apple Pay services? and lastly is this phone available to buy right now?
Nubia Mobile:
Thank you for your mail.
Yes, Z9 Exclusive has a leather back cover as the picture shows. It has no finger print reader.
Z9 Exclusive supports NFC. It is available to buy right now.

From Roy Sangu at

11/25/15 12:58 PM

Hello
I live in the UK. My service provider is Hutchinson Three. Please advice if this phone will take my nano sim and work with the 3 network service. Also will the 4G work? or is it only 3G?

Thanks and regards
Roy
Nubia Mobile:
Thank you for your mail.
Nubia Z9 supports 3G 4G network of Three in the UK.

From aman at

11/24/15 5:18 AM

From Shamaro Beckford at

11/21/15 10:55 PM

From Wombat at

11/12/15 11:56 PM

From Wombat at

11/4/15 6:25 PM

When the exclusive fingerprint edition is released, will it have option of leather back or only glass? Many thanks
Nubia Mobile:
Thank you for your mail.
When we got the fingerprint edition nubia z9 Mobile Phone in stock, we will email you.
We will update more details about fingerprint edition when it released, please check our our website later.

From Sonya at

10/30/15 6:54 AM

From Layla at

10/29/15 8:42 AM

From Pawel at

10/27/15 6:59 AM

Hi,
I'm also interested in Z9 with finger print scanner. Could you let me know when it will be available?

I'm in London. Will it be available only online or also in UK at some point?
Regards
Nubia Mobile:
Thank you for your mail.
We will release to our website when Nubia Z9 fingerprint version is available and email you then.

From Riley Siltler at

10/25/15 8:53 PM

From Riley siltler at

10/25/15 8:18 PM

Will this phone have a finger print scanner? Android authority said that the exclusive would feature one.
Nubia Mobile:
Thank you for your mail.
This Nubia Z9 Exclusive commemorative edition do not support finger print scanner。 Nubia will have another version which supports fingerprint ID. And we will update to our website when it is released.

From GadgeNofu at

10/24/15 8:54 AM

From nawipa at

10/23/15 10:58 PM

From Shamaro Beckford at

10/23/15 10:00 AM

From Shamaro Beckford at

10/22/15 8:42 PM

From AS Smith at

10/21/15 10:06 AM

What is the roadmap for:
1. Languages (German, French, Greek, Italian)? When do you plan to have them available (as user interface).
2. Android 6.0 Marshmallow?

Thank you for your help
Nubia Mobile:
Thank you for your mail.
Nubia Z9 Exclusive supports multiple languages. It will be available about two weeks later. We will release Android 6.0 Marshmallow ROM later.

From Cocasticox at

10/20/15 1:00 PM

No fingerprint sensor for this one ? The exclusive Edition had to have it ,no ? Where can I find the fingerprint sensor edition ? Is it really availlable ? I'm looking for it since few weeks.
Nubia Mobile:
Thank you for your mail.
Nubia will release a fingerprint version later.

From Uccio at

10/7/15 12:32 PM

From Ersan at

9/29/15 8:48 PM

From vien chinh at

9/23/15 3:58 AM

From Richard Pierce at

9/16/15 7:57 PM

From Cris at

9/16/15 4:19 PM

Can you email me when this phone is available in black? Also, your description claims this supports "Max Card Expansion: 128 GB TF card" what does this mean?
Nubia Mobile:
Thank you for your mail.
We will email you when this phone is available in black. Nubia Z9 Exclusive support up to 128 GB TF card.

From Leander at

9/14/15 2:39 PM

Hey there,

Would you please be so kind and mail me when the phone will be in stock (would love it in black, if available). I'd really appreciate that.
As far as I read you support tax free shipping to germany?

Best regards,
Leander
Nubia Mobile:
Thank you for your mail.
We will email you when Nubia Z9 Exclusive is available. Our price is FOB price, do not support tax free shipping to Germany.

From Anthony at

9/14/15 6:26 AM

From LUCIANO at

9/13/15 6:28 AM

Hello how are you!
Well first I want to praise your device , much perfection in details with a beautiful design, and a very powerful system ....
But when I was reading the technical information , I noticed that has no language support for the Portuguese .
How to live in Brazil wanted to know if that language media or some updating because 'd love to get this smartphone wonder ...
Nubia Mobile:
Thank you for your mail.
We will update more detailed technical information of Nubia Z9 Exclusive including language support when it is released.

From Martin Price at

9/11/15 2:03 PM

From Edwin at

9/10/15 7:39 PM
Ask Your Own Question
Customer Reviews
May i review Nubia Z9 Exclusive Review by

Hovden

May i review Nubia Z9 Exclusive (Posted on 3/30/16)

I want to do a review of this smartphone Review by

Michele Coladangelo

Hi, I'm a blogger of SocialAndTech.net.
I want to do a review of this smartphone: http://www.nubiamobileshop.com/nubia-z9-exclusive-phone.html
Can you give me a product to test for a review on blog? (Posted on 3/29/16)

Phone is original ! Contacting customer service was great. Review by

Samo

Phone is original ! Contacting customer service was great. Shipping fast! (Posted on 3/28/16)

Z9 Exclusive is very different to other nubia z9 phones Review by

Xalndwo

Got my Z9 Exclusive. It is very different to other nubia z9 series phones. Its leather back shell has very good hand feel. (Posted on 1/28/16)

i started doing unboxing and writing analysis (review) Review by

Pedro

My name is Pedro, and I has a generalist site technology website in Portuguese. Currently I am working alone and count on 14,000 monthly views. As the feedback has been acceptable, i started doing unboxing and writing analysis (review) to new products. At this moment I wonder if i can get some samples to do the unboxing and analysis.
I would like to test alternatives to Apple products, and you guys have some competitors that would like to test and analyze if possible. (Posted on 12/23/15)

Hello we are interested to become a Nubia Phone dealer Review by

Emil van

Hello we are interested to become a Nubia Phone dealer for The Neterlands (Benelux ore Europe)
Are there possibilities? (Posted on 12/16/15)

The phone itself is great. Review by

Reggie

The phone itself is great. Will better if this is the fingerprint version. Good cooperation with seller. next time I will choose them as well. (Posted on 12/9/15)

Fantastic phone Review by

Edwin

Fantastic phone! the release time, i will buy (Posted on 9/10/15)