You may also be interested in the following product(s)
Regular Price: $239.99

Special Price $199.99

Regular Price: $369.99

Special Price $259.99

Regular Price: $462.99

Special Price $419.99

Regular Price: $459.99

Special Price $429.90
Nubia My Prague 5.2 Inch Snapdragon 615 Android 5.1 2GB 16GB 4G LTE Smartphone
Nubia My Prague is a 4G LTE mobile phone owns 5.2 inch 1080P FHD screen, Snapdragon 615 octa core CPU, bases on Android 5.1 operation system, with 8MP front camera and 13MP back camera, supports 5G wifi, OTG.
Nubia My Prague, a phone represents art and beauty.
Superior camera, record the life for you
13.0MP back camera with 5P lens, supports PDAF technology, with NeoVision 5.1 camera system. ISOCELL photosensitive element for beautiful night shooting.
5.5mm extreme thin metal fuselage
5.5mm extreme thin, light metal fuselage, more outstanding texture and more excellent grip handle.
Read the colorful world through such a screen
5.2 inch 1080p full HD Super AMOLED screen with 178 ° ultra wide Angle of view, 424PPI, to render full bright colors and gain exquisite display and super fast response speed.
High speed and smooth experience
Qualcomm 64 bit Snapdragon 615 Octa core processor, 28nm, ARM Cortex A53, with Adreno 405 GPU, to offer smooth operation.
Dual SIM Card Dual Standby: Micro SIM + Nano SIM / SD card
Nubia My Prague 4G Phone Languages:
Nubia My Prague 4G Phone Features:
OS: Android 5.1, nubia UI 3.0
CPU: Qualcomm Snapdragon 615 Octa core, Cortex A53
GPU: Adreno 405
RAM: 2GB
ROM: 16GB
Band:
4G: TD-LTE B38/39/40/41; FDD-LTE B1/3/7
3G: WCDMA 850/900/1900/2100; TD-SCDMA B34/39
2G: GSM 850/900/1800/1900
Sim Card: Dual SIM Card Dual Standby
Service Provide: Unlocked
Screen: IPS Capacitive Touch Screen, Corning Gorilla Glass 3, Samsung on-cell screen
Size: 5.2 Inch
Resolution: 1920 x 1080 pixels FHD screen, 424ppi
Screen Color: 16000K Colors
Multi-Touch: Support
Extend Card: Support MicroSD card up to 128GB extended
Daul Camera: Front Camera 8.0MP, F2.4, 13.0MP back camera, f2.2, with LED flashlight and Auto Forcus, builds in NeoVision 5.1
WIFI: IEEE 802.11 b/g/n/ac, dual band wifi
Bluetooth: V4.0
OTG: Support
GPS: GPS + A-GPS + GLONASS
Google Play: No
Video: MPEG-4/H.263/H.264 etc.
Audio: MP3/AMR-WB/WAV/MID RINGTONE/IMELODY/OGG/FLAC etc.
Image: JPEG etc.
Earphone Interface: 3.5mm
Battery: 2200mAh non-removable
Nubia My Prague 4G Phone Size: 147.8*72.1*6mm
Nubia My Prague 4G Phone Weight: 140g
Nubia My Prague 4G Phone Contain:
1 x Nubia My Prague Phone
1 x USB cable
1 x Charger
------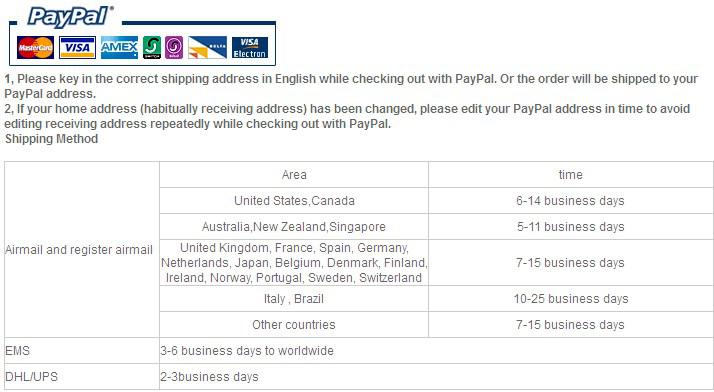 Questions on Nubia My Prague 5.2 Inch Snapdragon 615 Android 5.1 2GB 16GB 4G LTE Smartphone
Sort by

From Ezequiel at

7/18/16 8:12 AM

Hi!!
i meant, nubia my prague, is google play, google play service, youtube, maps and other aplications all support the phone?
Nubia Mobile:
Thank you for your mail.
We provide Nubia My Prague international phone with google play built-in and other google apps.

From Ezequiel at

7/8/16 6:57 PM

From Laura at

5/25/16 12:38 AM

From Glauco at

1/22/16 1:36 PM

From DARSHAN at

1/21/16 1:04 AM

From Demetris Apostolou at

1/18/16 2:49 PM

From matteo at

1/14/16 11:41 PM

From Gil-Erhard at

1/6/16 3:47 PM

From CJ at

12/15/15 10:45 AM

From KB at

11/13/15 2:29 AM

hi, I am interested in this beauty. Few questions:
a. Can it be delivered in Hong Kong ?
b. Does it support 4G/LTE in Hong Kong ?
c. Are there any service centres in Hong Kong ? If not, what is the best way to get it checked for an problems in future ?
d. What is the correct way to install Google Play as there seems to be some questions reviews around that.


Thanks.
Nubia Mobile:
Thank you for your mail.
We supports shipping to Hong Kong. it support 4G/LTE in Hong Kong.
All our products have 12 months warranty. (Excluding the accessories).
We have released google play install guide on our website. Please check our website.

From daniel at

11/4/15 12:48 PM

From David at

11/3/15 2:26 AM

From Awad at

11/1/15 2:34 AM

From Awad Sagay at

11/1/15 2:29 AM

From Awad Sagay at

10/26/15 9:36 PM

From Awad Sagay at

10/26/15 5:21 AM

From Awad at

10/17/15 2:14 AM

From Rathinavelu at

10/12/15 9:47 AM

From Mora at

10/11/15 9:54 AM

From Sherif at

10/6/15 2:39 AM

From selvin at

9/26/15 10:48 PM

From hiwa at

9/21/15 3:54 AM

i ove.... really ist biutiful. I wanted to ask a question. will it work in switzrland?plz answer
Nubia Mobile:
Thank you for your mail.
The frequency bands Nubia My Prague supported:
4G: TD-LTE B38/39/40/41; FDD-LTE B1/3/7
3G: WCDMA 850/900/1900/2100; TD-SCDMA B34/39
2G: GSM 850/900/1800/1900
Please check your local supported frequency bands before you buy it.

From pawel at

9/12/15 12:54 AM

From Marat at

9/10/15 2:12 AM

From francisco at

9/2/15 2:28 PM

From Mara A Araujo at

8/16/15 7:41 PM

Hello, I wanted to ask a question. I just bought the phone Nubia My Prague, I love, I want to know if there is any guarantee that it can cover here in USA.
Nubia Mobile:
Thank you for your mail.
We are Nubia Mobile phon online store,all our package come with 12 months warranty.

From dan at

7/27/15 6:05 PM

From Canon at

7/27/15 4:34 PM
Ask Your Own Question
Customer Reviews
No help Review by

Siga

No help from Nubiasupport team to root my ZTE My Prague,Google Play store not working. (Posted on 11/1/15)

Google Play Store Review by

Siga

i cant not use it because of google play store not run.
(Posted on 10/25/15)

Google Play Store Review by

Siga

I can not install my favorite apps because Google play Store not working since i received my new mobile.
i send many Emails to Nubia support team but not solved it since October 1, 2015 (Posted on 10/25/15)

Shipping is very fast! Review by

Aretha

Shipping is very fast! good! but rough sledding for google play. but it's all ok finally. (Posted on 10/9/15)

Mobile phone is very good in design Review by

Bonnie

Mobile phone is very good in design, great camera. (Posted on 9/14/15)

machine is very beautiful Review by

Cynthia

The machine is very beautiful, camera is good. A thin and light phone for girls. (Posted on 9/12/15)

no problem at present. Review by

Elisa

Is in use, very beautiful, no problem at present. (Posted on 9/10/15)

As it is said, My Prague is a romantic phone Review by

Margaret

As it is said, My Prague is a romantic phone, the appearance has proved it. (Posted on 7/25/15)