You may also be interested in the following product(s)
Regular Price: $276.99

Special Price $259.99

Regular Price: $219.99

Special Price $195.99

Regular Price: $459.99

Special Price $429.90
Free Gift for Nubia Z9 Mini: Tempered Glass Protective Film!
Nubia Z9 Mini 4G LTE Snapdragon 615 Android 5.0 5 Inch 2GB 16GB Smartphone White
Nubia Z9 Mini is a 4G LTE mobile phone owns Snapdragon 615 octa core CPU, 5.0 inch 1080P FHD screen, Android L operation system. Z9 Mini supports 8MP front camera and 16MP Sony back camera with f2.0 aperture, LED flash light and builds in NeoVision 5.0 camera system.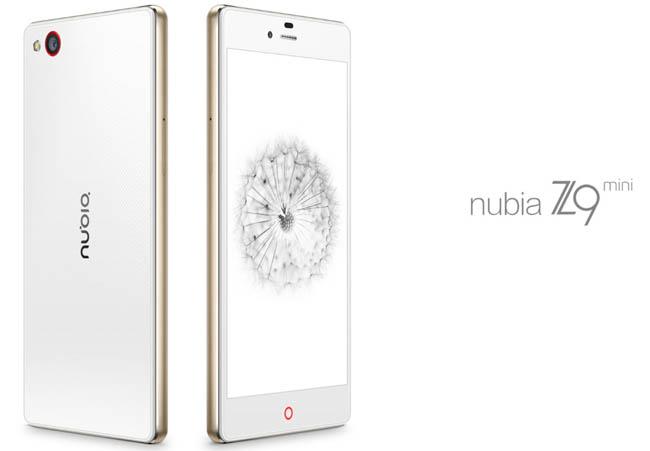 5 inch Sharp screen
5 inch Sharp screen, 1080P CGS screen, 441ppi, high saturation full view display. The color saturation increase to 95%.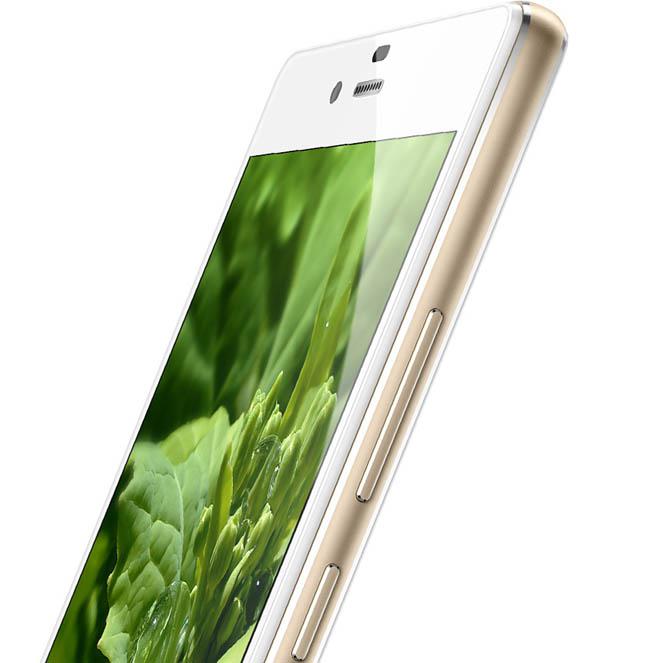 Qualcomm Snapdragon 615 processor
Qualcomm Snapdragon 615 octa core 64 bit, 28nm, Cortex A53 processor, with LPDDR3 2GB RAM and Adreno 405 550Mhz GPU, bring smooth 3D gaming experience.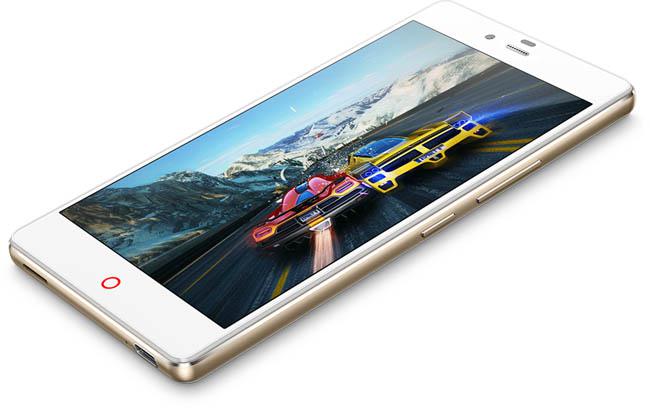 16.0MP Sony camera
16.0MP back camera, Sony IMX234 Exmor RS stacked camera, F2.0 aperture, 1/2.6 inch CMOS, 6P lens, sapphire glass IR filter.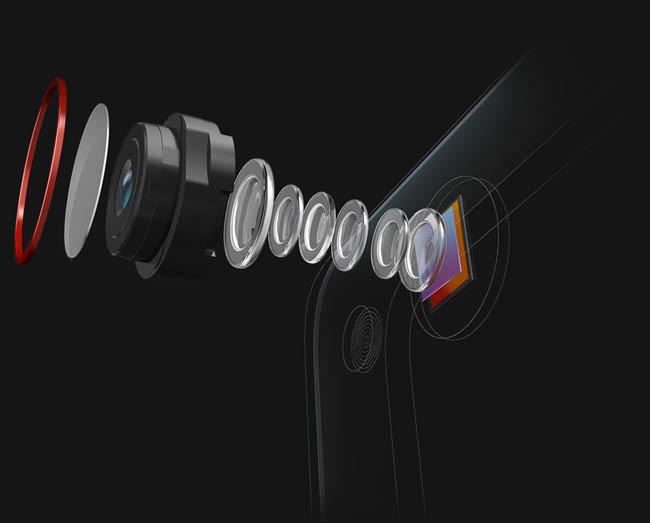 Neovison 5.0 camera system, professional SLR mode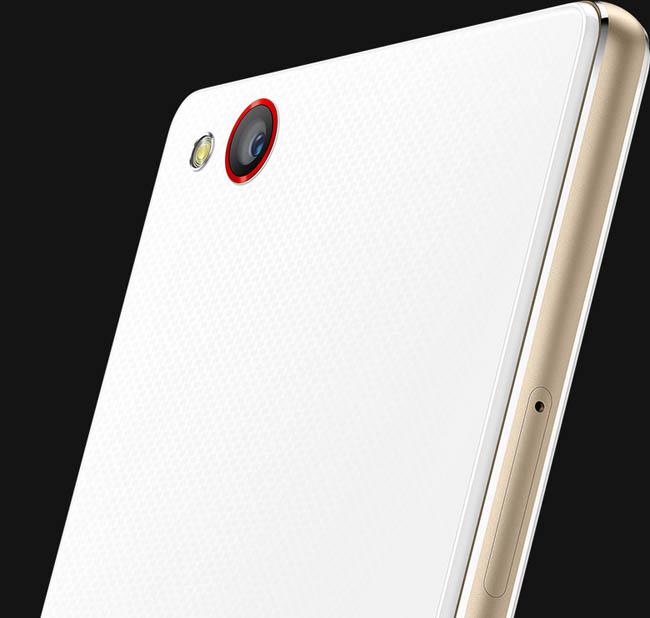 Android L based nubia UI 2.8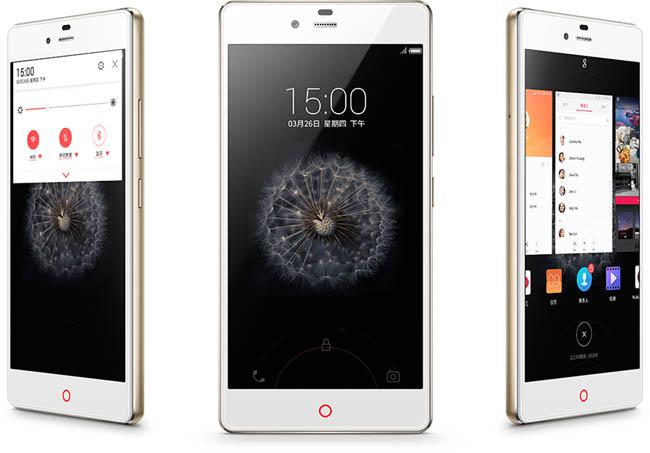 Nubia Z9 Mini Phone Features:
OS: Android 5.0, nubia UI 2.8
CPU: Qualcomm Snapdragon 615 Octa core 64 bit, Cortex A53
GPU: Adreno 405 550Mhz
RAM: 2GB LPDDR3
ROM: 16GB eMMC5.0
Extend Card: Support MicroSD card up to 128GB extended
Band:
4G: TD-LTE B38/39/40/41; FDD-LTE B1/B3/B7
3G: WCDMA 850/900/1900/2100; TD-SCDMA B34/39; CDMA EVDO 800
2G: GSM 850/900/1800/1900
Sim Card: Dual nano SIM Card Dual Standby
Service Provide: Unlocked
Screen: IPS Capacitive Touch Screen, Corning Gorilla Glass 3
Size: 5.0 Inch
Resolution: 1920 x 1080 pixels FHD screen, 441ppi
Screen Color: 16000K Colors
Multi-Touch: Support
Language: English and Chinese
Daul Camera: Front Camera 8.0MP, F2.2, 16.0MP back camera, f2.0, with flashlight and Auto Forcus
WIFI: Dual band wifi, IEEE 802.11 b/g/n/ac
Bluetooth: V4.0
OTG: Support
GPS: GPS
WLAN: Support
DTS: Support
Video: MP4/3GP/MOV/MKV/AVI/FLV/MPEG etc.
Audio: FLAC/APE/AAC/MKA/OGG/MIDI/M4A/AMR etc.
Image: JPEG /PNG/GIF/BMP etc.
Earphone Interface: 3.5mm
Battery: 2900mAh non-removable
Other Feature: 4G, 3G, WIFI, GPS, Bluetooth, Ebook, Email, Messaging, wallpapers, calendar, calculator, clock, camera, hotspot, OTG, gyroscope, compass etc.
Nubia Z9 Mini Phone Size: 141.3*69.8*8.2mm
Nubia Z9 Mini Phone Weight: 147g
Nubia Z9 Mini Phone Contain:
1 x Nubia Z9 Mini Phone
1 x USB cable
1 x Charger
------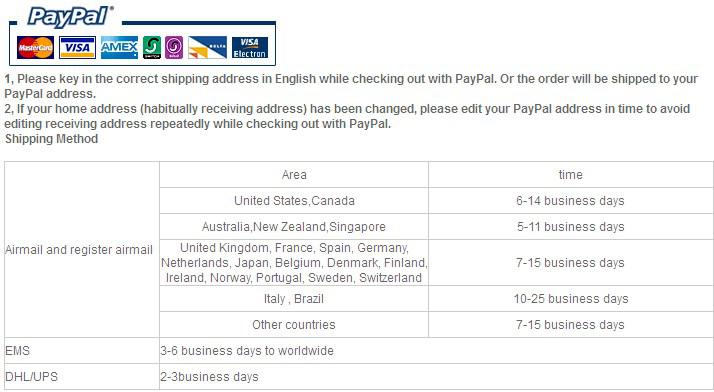 Questions on Nubia Z9 Mini 4G LTE Snapdragon 615 Android 5.0 5 Inch 2GB 16GB Smartphone White
Sort by

From Keerthikanth at

3/22/16 11:39 PM

From BIMLESH KUMAR at

3/21/16 11:50 AM

From BIMLESH KUMAR at

3/21/16 11:50 AM

From Sudhir Kumar at

3/14/16 1:25 AM

Hey Nubia, I am from India and I want to buy Nubia Z9 Mini. But I want to know, in case there occurs a problem with phone, where will I have to go to get it repaired? Does Nubia has any after sale service centre in Bihar, India?
Nubia Mobile:
Thank you for your mail.
We are Nubia Mobile online store, we support worldwide shipping.
All our products have 12 months warranty. (Excluding the accessories).

From aish at

3/6/16 10:01 AM

From nitesh at

3/4/16 8:11 PM

From Tal at

2/28/16 1:03 PM

From jass at

2/26/16 8:26 PM

From ajay kale at

2/26/16 9:34 AM

From ajay kale at

2/25/16 8:55 AM

From Puneet at

2/25/16 6:58 AM

From Aman rdx at

2/23/16 8:50 AM

From Aman rdx at

2/22/16 10:40 AM

From Arun easwar at

2/22/16 9:48 AM

From ajay kale at

2/22/16 6:43 AM

From ajay kale at

2/21/16 6:36 AM

From Revanth at

2/20/16 9:10 AM

From Harrsha at

2/19/16 6:13 AM

From Vinay sharma at

2/17/16 10:18 PM

From paresh at

2/17/16 6:11 AM

From Gurwinder at

2/16/16 11:40 AM

From Gurwinder at

2/16/16 11:37 AM

From Deepak at

2/16/16 7:09 AM

Iam from kerala ,i buy this phone few days back,model no:NX511J(nubia z9 mini)
This model support cdma sim?
I asking because of i don't see any cdma options in network settings
Nubia Mobile:
Thank you for your mail.
Nubia Z9 Mini Phone do not support CDMA network.

From Pradeep at

2/15/16 10:51 PM

From Raid ahmad at

2/15/16 4:33 PM

From Mks at

2/15/16 10:05 AM

From Murugan at

2/15/16 12:09 AM

From Duraisamy N at

2/14/16 11:18 PM

From Kk at

1/30/16 5:12 AM

From vinod at

1/26/16 10:09 PM

From Ulli at

1/26/16 2:08 AM

Will the Nubia z9 mini be updated with a marshmallow version (Android 6.x)?
I see a lot of other companies anouncing the Update slot in q1 / q2 so will nubia also update this phone?

Cheers

Nubia Mobile:
Thank you for your mail.
We will update Nubia z9 mini to Android 6 when it is released.

From Gurwinder at

1/25/16 2:14 PM

From Krishan Kumar at

1/23/16 7:28 PM

From jinang chavda at

1/21/16 6:13 AM

From Raj at

1/20/16 11:56 AM

From Nagarajan at

1/20/16 2:37 AM

From Shybil at

1/19/16 8:15 PM

From Shybil at

1/19/16 8:06 PM

From rajesh at

1/19/16 4:59 AM

I want buy your Nubia z9 mini but one question in my mind pls tell me in your handset any kind of screen protection I means gorilla glass 3 pls tell me because I want hurry buy your smarphone
Nubia Mobile:
Thank you for your mail.
Yes, Nubia z9 mini has gorilla glass 3 screen.

From rajesh at

1/14/16 7:23 AM

From Siddu at

1/11/16 9:40 AM

I am planning to buy this mobile and I am from India does it supports CDMA (reliance) operating frequency of 800mhz ...plz confirm it

Nubia Mobile:
Thank you for your mail.
We are Nubia Mobile online store,we support shipping to India. Please add to your shopping cart.
We have released the detailed networks bands of Nubia z9 mini. Please check your local bands carefully.

From Carlos at

1/11/16 1:01 AM

Hi, does this phone support Spanish language?

Also, is there an official OS update release to either Android 5.1 or 6.0?
Nubia Mobile:
Thank you for your mail.
Nubia Z9 mini supports Spanish language. We will update Android 5.1 or Android 6.0 ROM when it is released.

From RK Tanwar at

1/6/16 10:27 AM

From Muthu at

1/4/16 10:24 AM

From Jean Canazzi at

12/28/15 9:53 PM

From Jai Prakash Mukherjee at

12/23/15 4:26 AM

From pixelant at

12/11/15 9:49 AM

From Jola at

12/7/15 3:11 PM

Thinking of buying Nubia Z9 mini but I'd love to know does Nubia Z9 mini work in Ireland and do you support polish language?
Thanks for advice in advance.
Nubia Mobile:
Thank you for your mail.
Nubia Z9 mini work in Ireland but do not support polish language.

From ste at

12/3/15 10:20 AM

From Sreekanth at

12/1/15 9:05 AM
Ask Your Own Question
Customer Reviews
the camera is great for selfie! Review by

Maria

Have to say, the camera is great for selfie, like it very much! (Posted on 7/18/15)